Everyone has heard the term "busy as a bee" but did you know it takes bees roughly 10 million foraging trips to make the equivalent of one jar of honey? (International Bee Research Association).  Honey bees play a vital role both in our tropical ecosystem and in the world as a whole. They also produce what we consider at Taino Organic Farm to be a form of liquid gold: fresh, raw honey.
At Taino Organic Farm, we harvest honey from our bees three times a year. I was lucky enough to be present for our January harvest.
How is honey harvested? When dusk fell on Tuesday, Taino Organic Farm's apiarists Victor and Nao went out in full gear to retrieve slides from our ten hives. When harvesting honey, there are two main tools used to avoid upsetting the bees. The first is smoke, which is used to lull them into a more dormant state. The second is clothing. It is best to wear white colored clothing, as wearing colors close to their natural predators (such as a bear) triggers a defensive response.
After the honey slides have been retrieved from the hives, they are carefully opened using a knife and placed into an extractor. The extractor is hand cranked and spins the raw honey from the comb. It is then poured from the extractor through a cloth filter and into storage container. Voila! We have honey and the remaining honey and comb goes back to our happy sleepy bees.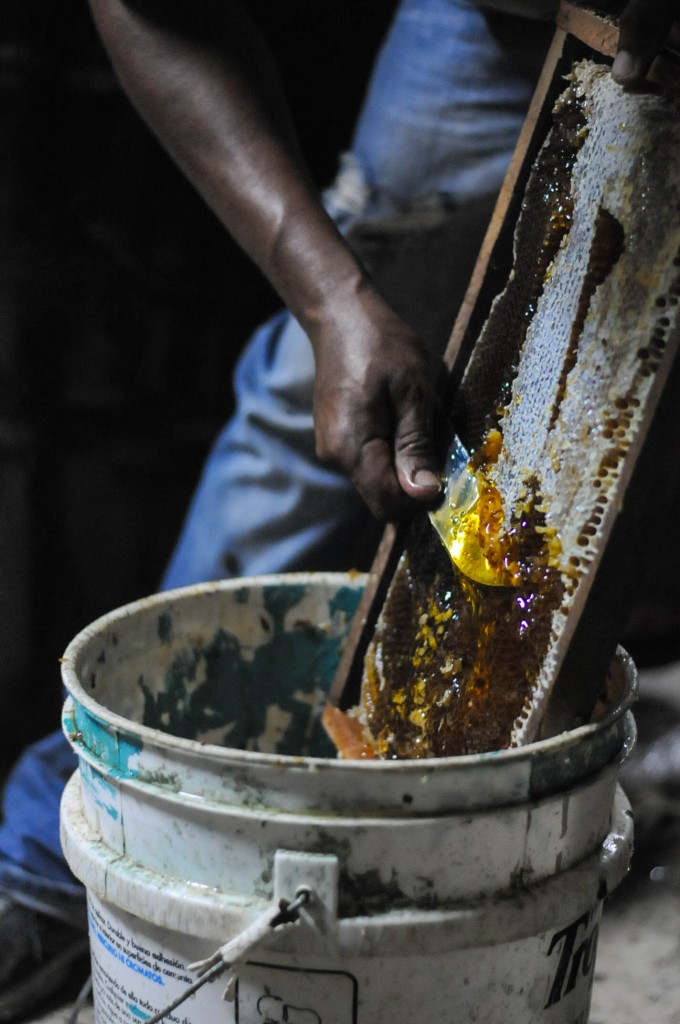 Though the process seems simple, it takes bees the equivalent of traveling three times around the world to produce one jar of honey (International Bee Research Association). Most of the honey we buy in supermarkets is actually dyed fructose syrup, in fact US melissopalynologist Vaughn Bryant found that 75% of honey on US supermarket shelves contained no pollen at all having been through an ultra-filtration technique perfected by Chinese producers. (Bryant). The other 25% is made primarily by commercial honey producers that feed their bees artificial sweeteners and process their honey with heat, taking away many of the incredible benefits such as it's anti viral, fungal, bacterial and carcinogenic properties. You can find a full list of the benefits and differences of raw honey and pasteurized honey here. Though it is cheaper this way, honey is also vitally important to bee's immune systems and helps them defend themselves from pesticides. There is a major shortage of raw honey in the world due to colony collapse disorder, which is caused largely by commercial farming and pesticide use. This is a major problem as honey is essential to bees and bees are essential to human life. Albert Einstein one said "If the bee disappears from the surface of the Earth, man would have no more than four years left to live". Which brings us back to the importance of organic farming and tropical permaculture! Genetically modified crops, pesticides and diseases (that spread rapidly due to bees with weakened immune systems) are killing off our bees and if we do not look out for them through sustainable farming, we will soon be without our best pollinators and a very valuable resource: raw honey.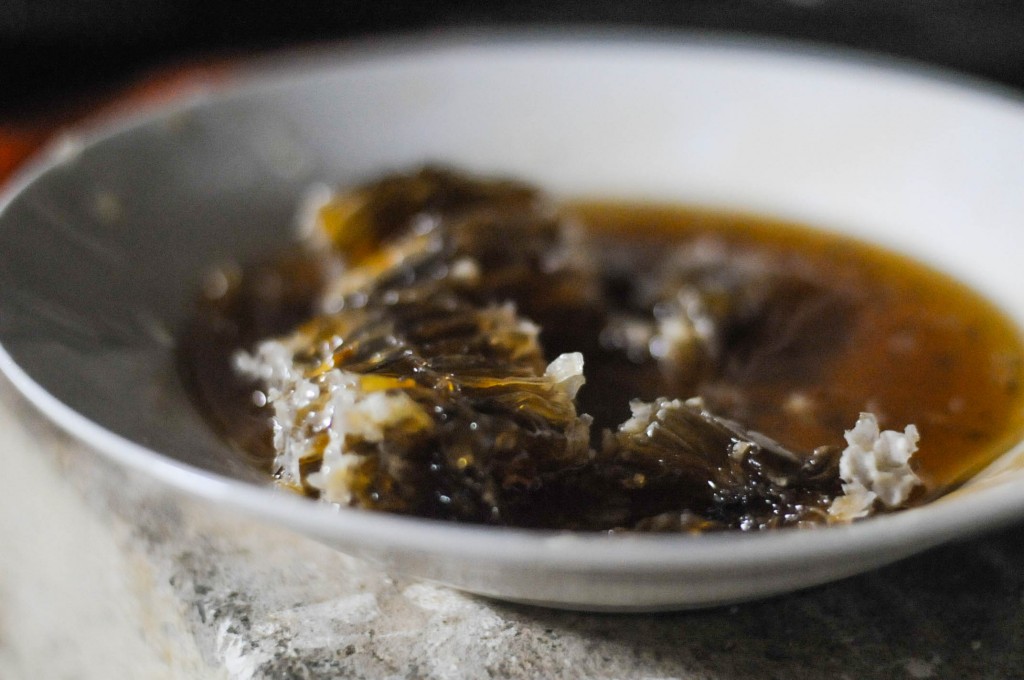 Raw honey has endless benefits, it is great for dietary and external use for humans as well as an amazing resource to perpetuate all of the environmental benefits bees provide. Taino Organic Farm has a limited amount of raw honey available for sale, if you would like to buy a bottle you can contact the farm through our Facebook page, buy from us directly on a farm tour or through eXtreme hotel or Lynsey Wyatt at 849-343-6041. Prices range from $300-$500rd.