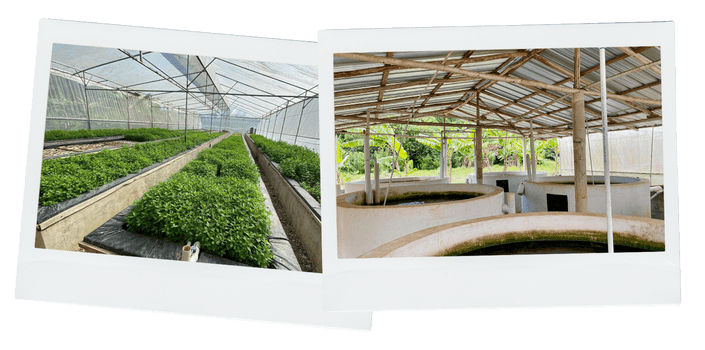 An important part of our mission is to implement the thought of a sustainable way of life, pass on our knowledge and to make it accessible to as many people as possible.
At Taino Farm, we not only operate a diverse mix of organic farming and permaculture-inspired fruit and vegetable production, but also one of the largest aquaponic fish farming systems in the Dominican Republic.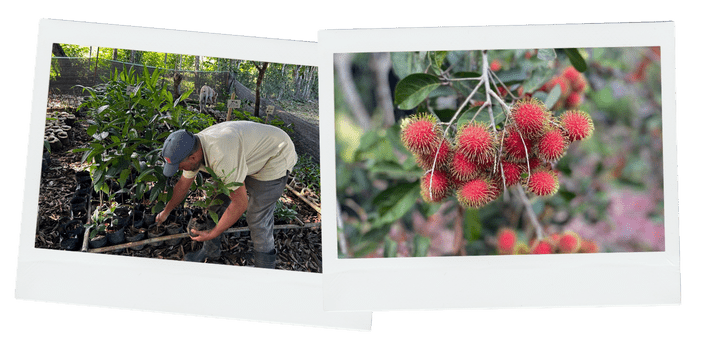 A small apiary, a facility for keeping small domestic animals and other agriculturally relevant projects such as worm houses or the processing of our products, as well as our farm tours make the farm a lively place full of diversity and many different projects.
We offer various educational opportunities for tourists, pupils and students. Particularly close to our heart is the Internship Program, which allows participants to be an active part of our project for a longer period of time and to acquire comprehensive knowledge. It also offers space to develop and implement their own ideas and projects.
The Internship Program includes the following areas of learning:
Our standard internship program includes three months of intensive living and learning on the Taino farm. After consultation, there is also the possibility to make the program a little shorter or longer. We are happy to accommodate special interests regarding the learning areas and design the learning objectives together with our interns.
The program includes lodging, meals and training and is fee-based. Basic knowledge of Spanish is required for participation.
If you are interested in an internship and for a detailed description of the program, please contact us.